Overview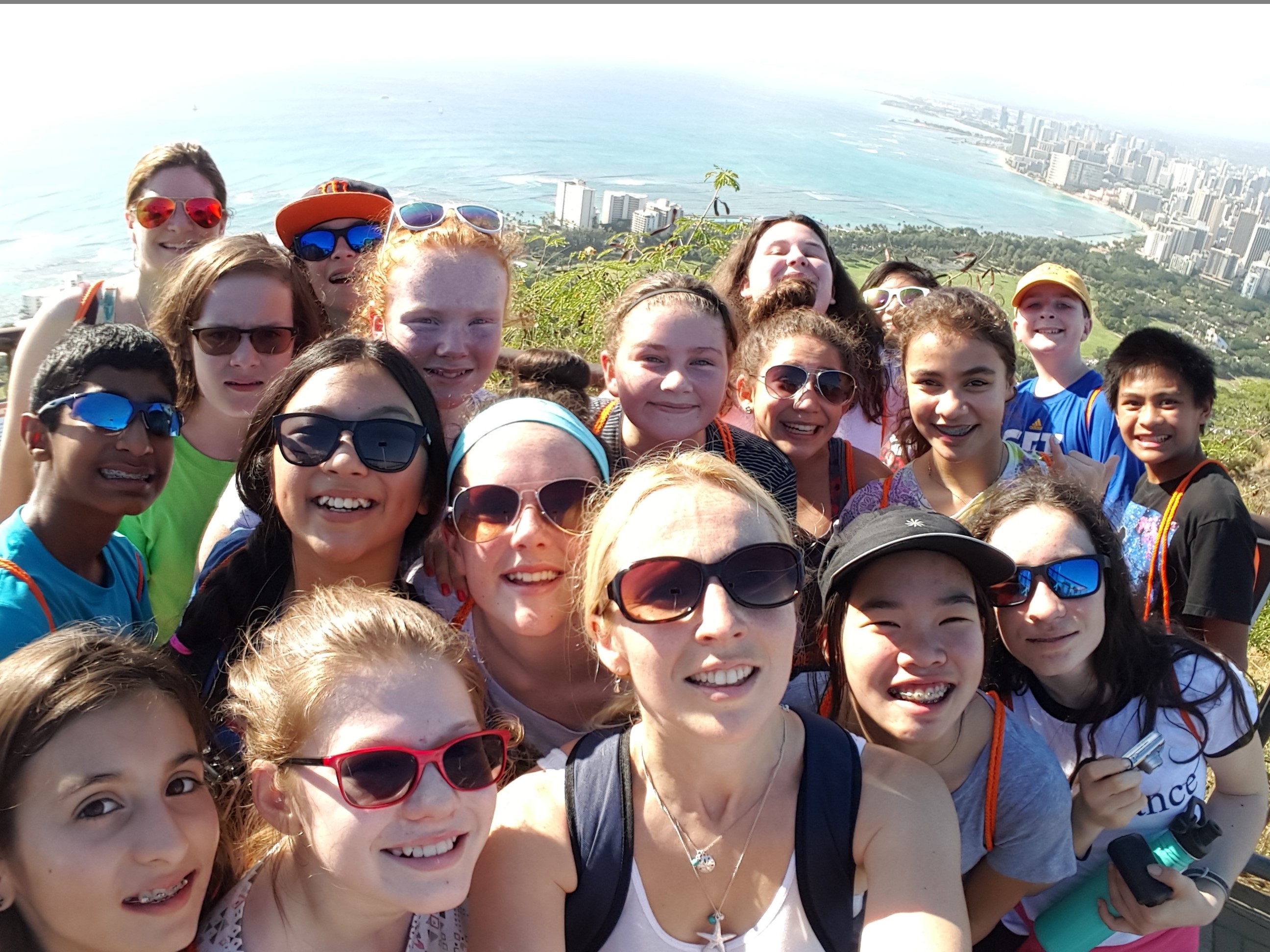 Simply put, middle school is a unique time of change. We recognize that each student has their own learning style which is why we focus on students' individual needs. Within each classroom, teachers exercise creative approaches in teaching so that each student learns how to learn effectively. Through our small classes, distinctive teacher/student relationships, and genuine concern for each student, we emphasize social/emotional growth through personal relationships, academic excellence through critical thinking, and commitment to community through leadership and extra-curricular opportunities.
Some classes may use techniques as seminar-style discussions; lecturing/note-taking; or assigning and supervising collaborative, internet-based, or independent study projects for their students, all of which serve to provide students with a foundation that will support them with success as they move forward.
Middle School also requires each student to be an effective and proficient user of technology. Saklan has successfully adopted a 1:1 laptop program allowing our students to expand their world through the opportunities of technology. Each class integrates the use of technology for activities such as note taking, study skills, organization, presentations, and much more.
Ultimately, Middle School is a time to discover. Our students are provided with opportunities to learn who they are, what makes them stand out, and most importantly, who they want to become. Each day is purposely blended with academic challenges and personal growth encounters to keep the teachers motivated and the students focused on reaching their personal best.
Communication and Partnership with Families
Middle School prides itself on effective parent-teacher-student communication and family-friendly environment. Twice a year, parent teacher conferences are held to apprise families of student progress and to build teamwork for that purpose; student attendance is strongly encouraged at these conferences. Each trimester our comprehensive report cards provide both letter grades and detailed comments; mid-trimester progress is reported in writing as well. Our faculty has a commitment to communicate with parents by phone, email, or in person if a student's average falls below 80% in any class.
Field Experiences
Field Experiences extend lessons beyond the classroom and truly embrace life-long learning. Students experience a multitude of day trips each year whereby a cross-curricular approach emphasizes learning by doing.
Experiential Education is a student-centered exploration of discovering the answer on your own. It's more than a week long field trip. Experiential Education places a student in a more direct relationship with the material, allowing them the opportunity to answer their own questions and make discoveries.
Experiential Education trips include:
    •    Annual Middle School Advance - 6th-8th
    •    Westminster Woods - 6th
    •    Oahu, Hawaii - 7th
    •    Puerto Rico - 8th
Advisory
No matter the size of a school, middle school students still need someone to care for them each day. Advisory supports a student's personal, academic and social-emotional growth throughout their middle school years. Advisory groups meet 4x/week and enjoy both one-on-one student-advisor conversations and also group-wide shared time for student issues and concerns. Students form a special bond with their Advisor and a strong sense of group identity with their fellow advisory members. The Advisor also serves as the key contact for parents concerning their student's needs and progress.
Learning Period
Learning Period is another way in which we provide support for students at the end of their day. Students can start their homework, take a missed quiz or test, work one-on-one with a teacher, or participate in tutoring.
Electives
The Elective Program is designed to go in depth with certain subject matter, as well as to allow students to make decisions regarding their own education. These electives are focused in the areas of the Visual and Performing Arts and Physical Education, and include mixed classes with students from 6th, 7th and 8th grade.  During the first and third trimesters, students meet for a 90 minute block each week to actively explore areas that interest them. Past offerings have included: Basketball, Weaving, Shakespearean Actors Workshop, Cross-Country, Textile Art, Jazz Band, Stagecraft, Beginning Dance, Sculpture, Volleyball, and Intermediate Musical theater.
Service Learning
Developing compassion within the students is a critical component of the total Saklan educational experience. Recognizing the importance of cultivating values such as responsibility, compassion, and generosity in our students, we seek to involve them in hands-on service learning activities. The students of Saklan will understand the significance their contribution makes to not only a specific organization, but a community, and an individual.
Middle School students are required to complete service hours beyond the school-planned projects each year.