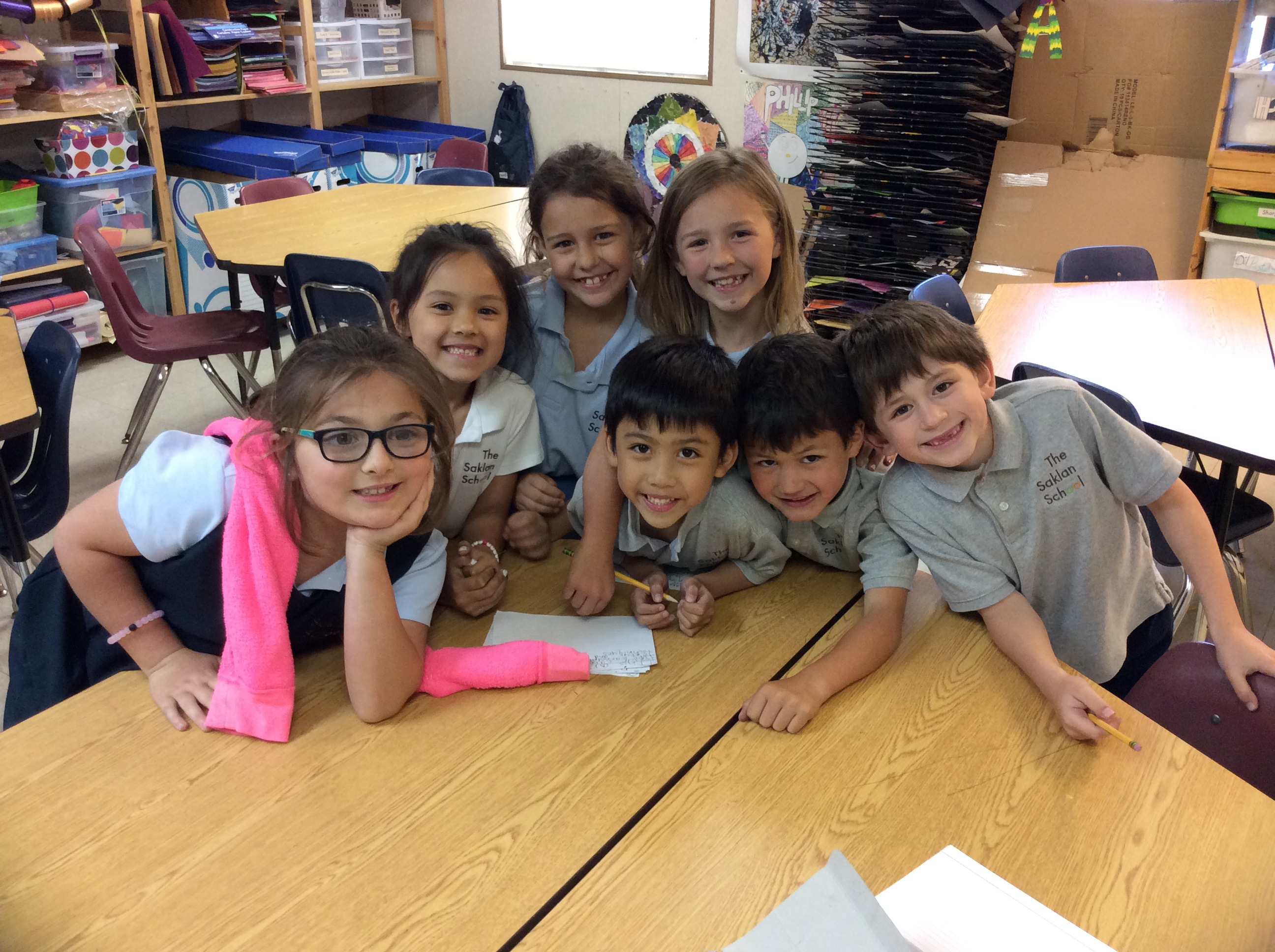 At The Saklan School, we're small, and we love our size.
From greeting each student in the morning with a friendly smile, to providing one-on-one attention during the day, to recognizing student achievements and encouraging each student to discover their passions, every Saklan student truly benefits from our size advantage.
Study after study has shown that smaller classrooms allow for more interaction between teachers and students, increased communication with parents, and the ability to focus on each child's progress. Students also learn how to function more effectively as members and leaders of groups and are encouraged to offer opinions. With fewer students in the class, children develop more meaningful interactions with others, improve human relations, and have greater regard for others. In a smaller setting, there is more accountability for actions, and teachers set high expectations, knowing how to adequately incite each student to reach higher.
Evidence also suggests that students in small classes are more motivated, they tend to pay attention in class, complete assignments on time, and cooperate with other students. Within every Saklan classroom, each student is engaged and once again, benefits from our size advantage.
Our teachers also love teaching in a small class. They cover the curriculum in greater depth and allow time to explore student interest. In addition, they use supplementary materials and enrichment activities to encourage students to engage in firsthand learning. If a child fails to respond to one teaching method, the teacher can employ other instructional approaches geared toward the individual child's abilities and interests. For students that tend toward more creative and divergent thinking processes, small class size is essential.
We hope you agree that our size is definitely our advantage.