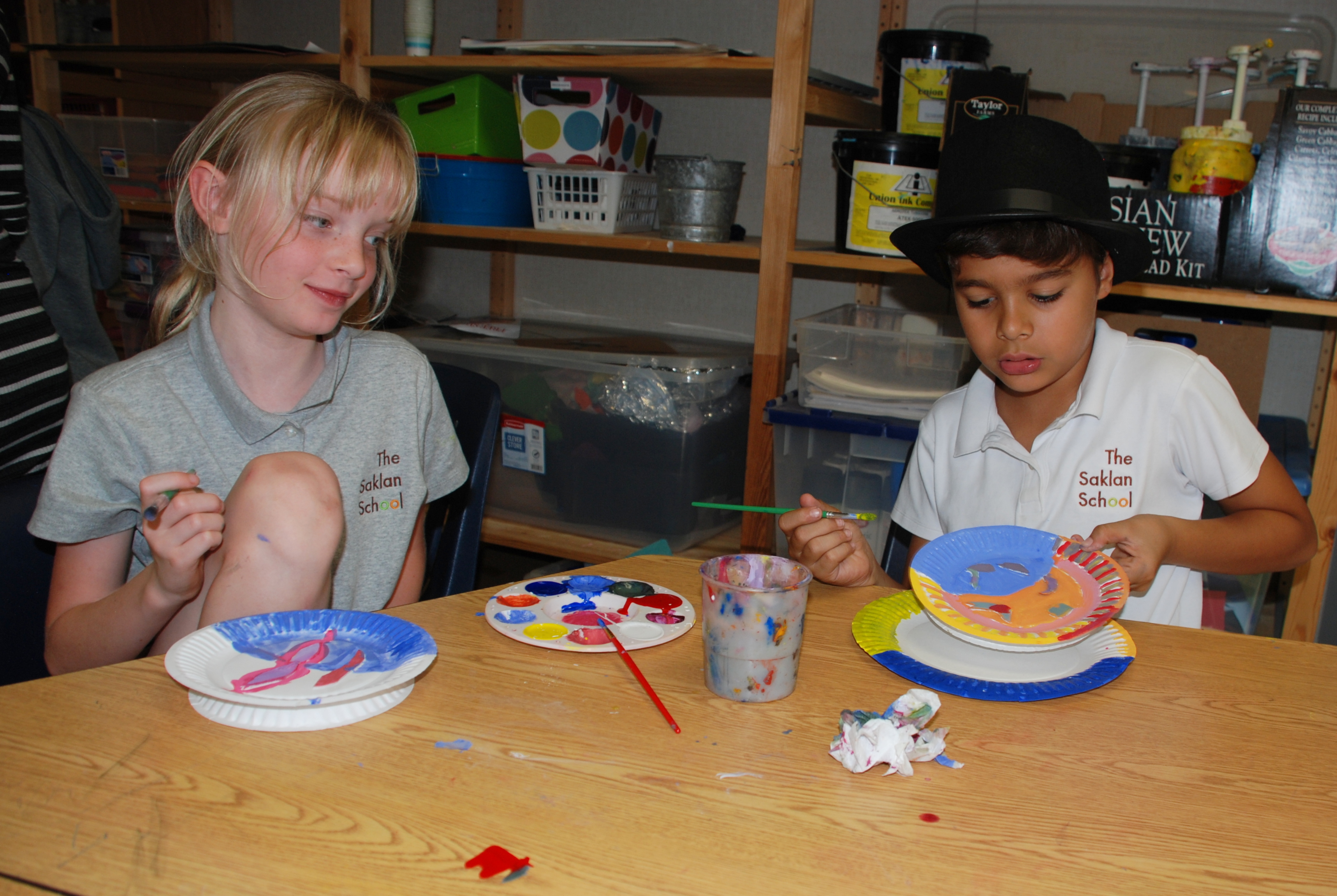 Through art, Saklan seeks to inspire creative thinking in a relaxed atmosphere where judgment is suspended, perception is heightened, and permission is given to be innovative problem solvers.
The Visual Art program is taught by an Art Specialist starting in 1st grade. Pre-K and Kindergarten students benefit from daily creativity and self-expression activities provided by their classroom teacher. Students 1st - 8th explore the elements of art including line, color, shape, value, texture, and pattern in a weekly art class. They foster creative expression by using a range of materials and techniques such as drawing, painting, mixed-media, printmaking, sculpture, and weaving. Learning about famous artists engenders an understanding of many different styles and cultural influences.
Drawing skills - contour line and negative space - are introduced in 3rd grade and expanded in 5th to more challenging skills of perspective, shading, and the human face. Middle school art is integrated more fully into projects inspired by the Humanities class.