Science K-5


Overview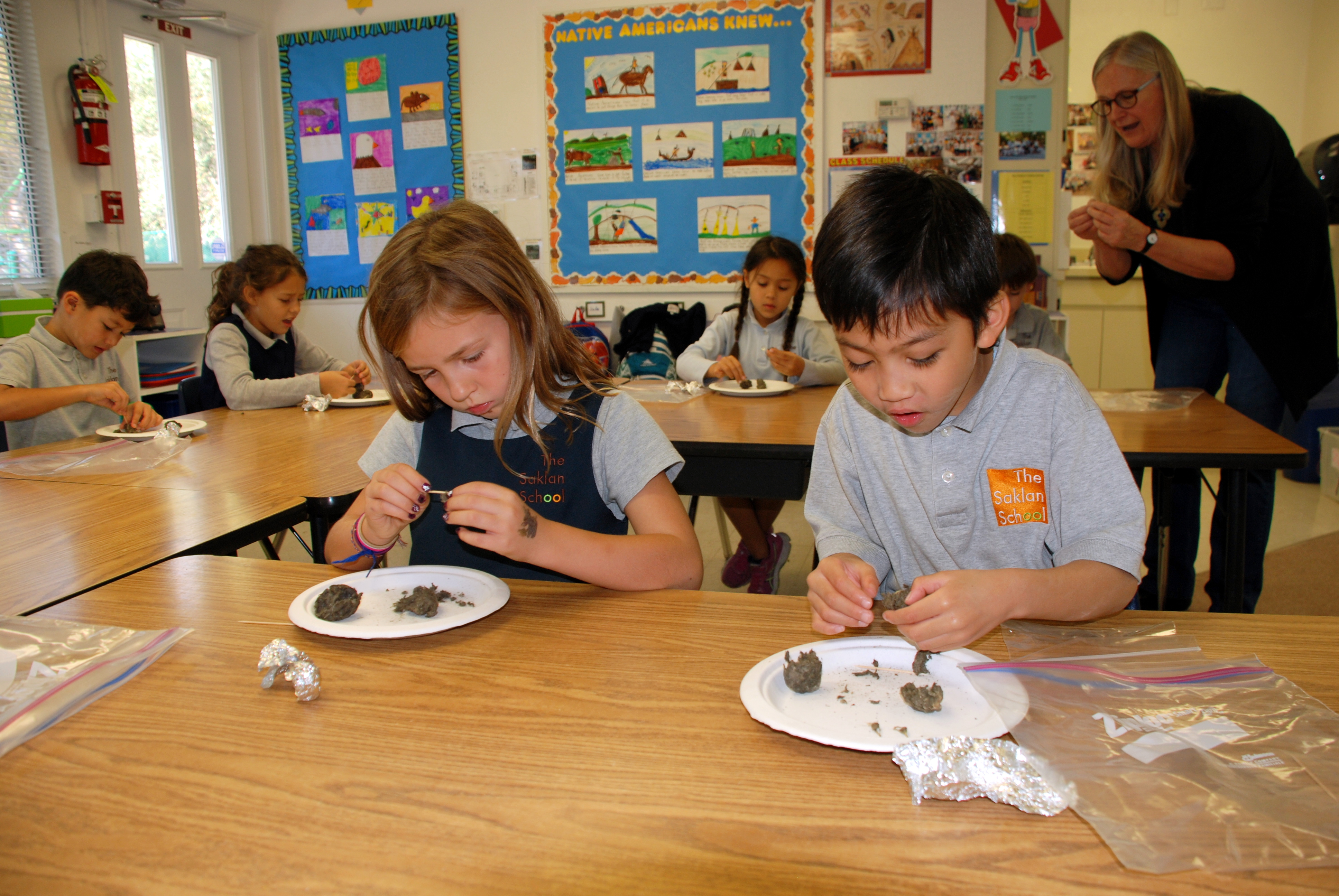 Science is taught by the classroom teacher in grades K-5. However, K-5 students go to the science lab throughout the year for a more hands-on science lab unit taught by our science specialist. This allows students to use science equipment, go in-depth into the scientific method, and hopefully start to instill a love of science in them.
Kindergarten
Science is integrated throughout the Kindergarten curriculum. Some major areas of study include the ocean, bugs and insects, the farm, weather and seasons (including harvest, winter, apples, etc.). Other areas which are introduced include the five senses, life cycles, non-living versus living things, dinosaurs, and colors. Inquiry-based and hands-on methodologies are employed. Students are taught to question and explore to find the answers to their questions about the world around them.
First Grade
Science is taught through thematic units and is integrated into other parts of the curriculum. Units include space, simple machines, penguins, plants, weather, earth materials and pond life. Students sort, classify, compare, investigate and observe as they use the scientific method. First graders make three-dimensional constellations and inventions as well as many hands-on experiments during these units.
Second Grade
This integrated curriculum develops students' ability to understand scientific concepts through various forms of learning which include creative writing and mathematical equations. They learn about dinosaurs and fossils, mammal and animal classification, inherited characteristics, natural resources, sound and hearing, light and colors, vision, whales, ocean animals, magnets, motion, gravity, and force.
Third Grade
In third grade emphasis is also placed on hands-on activities including numerous experiments using the scientific method. Students are involved in various research projects during each unit of study. With each unit students are given the freedom to choose the subject, within a given framework, that they wish to research thereby promoting interest and encouraging responsibility. Plants, animal life, solar system, and rain forest are some of the units of study.
Fourth Grade
Students use the scientific method with experiments. They learn to formulate predictions and justify them based on cause and effect relationships. Topics covered are: changing earth (rocks and minerals), matter, electromagnetism, plant and animal adaptations, the human skeleton, and nutrition. Within each unit the students have the opportunity to learn and observe from experiments.
Fifth Grade
Students attend weekly classes in the science lab. They analyze, interpret, evaluate, and comprehend the world around them. They continue to work with the scientific method and develop further their reasoning skills. They focus on the following topics: weather, plants and animals, solar system, water, and the scientific method. The classes are inquiry based and thematically focused. Students' assessment consists of projects, portfolios, class participation, homework, labs, and tests.
Middle School Science

Overview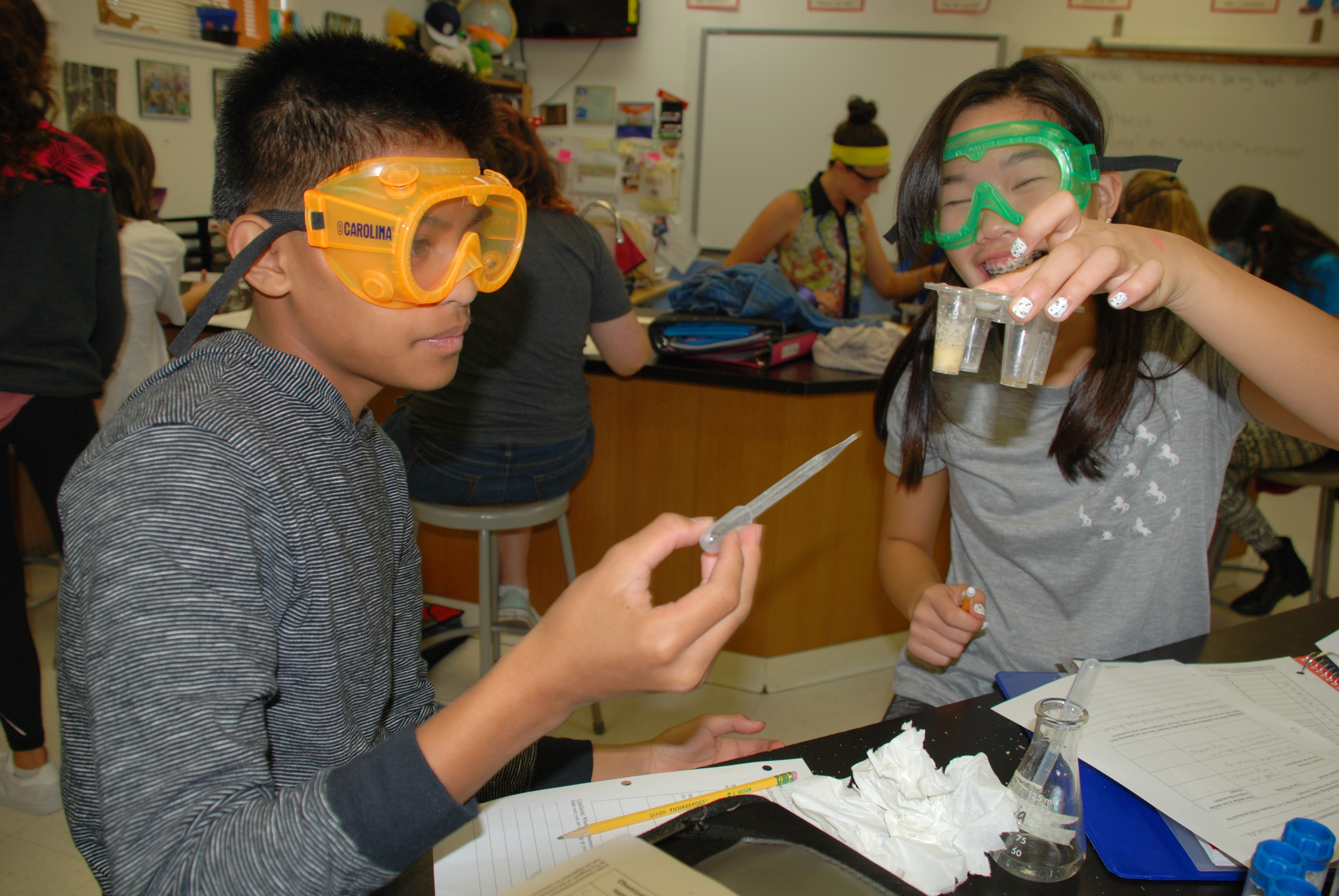 Science goes beyond the text book with our state-of-the art science lab. Hands-on discovery and experimentation encourage students to develop skills in observation, description, and investigation. Two of our three middle school experiential travel programs are developed from the Science curriculum.
Sixth Grade - Earth Science
Sixth grade focuses on the principels of geology and environmental systems. Classes are a mixture of exploratory activities, collaborative activities, long-term research, lectures, and in-depth labs. Weekly labs expand upon and reinforce the information covered in class.
Seventh Grade - Life Science
Designed to give students a systematic introduction to the processes and categories of life, students learn to hone their observational skills by recognizing specific traits in organisms and by using these traits as criteria for classification and inference. They expand their lab skills through work with compound microscopes, slides, stains, and dissection. Students improve their understanding of the scientific process through independently designed experiments that isolate experimental and control conditions.
Eighth Grade - Physical Science
This course focuses on introducing students to the principels of chemistry and physics. During the first half of the year students master the fundamental principels of matter including atoms, molecules, the periodic table, and molecular interactions including displacement, acid-base, and combustion. The second half of the year focuses on the principels of basic physics including motion, force, and momentum-acceleration.