Social Studies K-5

Overview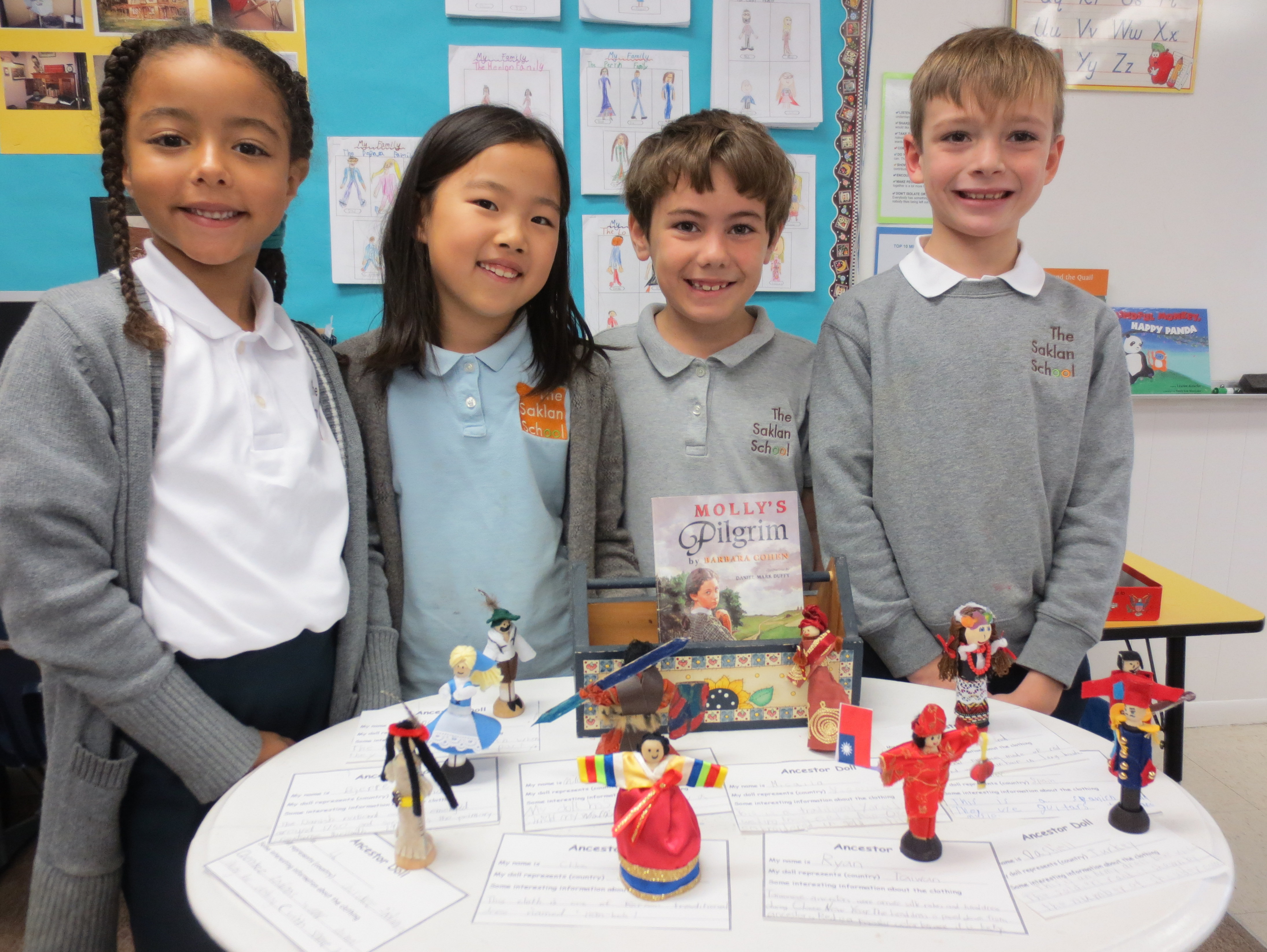 The social studies program follows a specific continuum. An integrated approach is used to connect with all the academic areas that are being taught. The program also seeks to develop a respect and understanding for individual differences and commonalities.
Kindergarten
Emphasis rests heavily upon the understanding and creation of community. Students learn about the school community as well as their immediate community and those of the world around them. Students learn about friends, families, transportation and safety, as well as sharing, taking care of the environment and animals. Various celebrations from around the world are studied in conjunction with fairy and folk tales.
First Grade
Students develop an understanding of their place in space and time. Students learn about their place in the community and compare rural, urban and suburban communities. They also learn about our North American neighbors: Canada and Mexico. Global emphasis is placed on multicultural folktales and homes around the world units.
Second Grade
Students progress from learning about where they live to where they are from doing their "Family and Heritage" unit. In class the students become immigrants, passports included, and write stories about coming to America. Other units include continents/maps, Native Americans and pilgrims, presidents, and people who made a difference (biographies).
Third Grade
Students study the geography of the United States and the world, westward movement, local Native American tribes, and pioneer life. These units are enriched through various arts, crafts, writing, literature and drama. Students also enjoy an overnight pioneer camp where they live as pioneers.
Fourth Grade
Students study California's geography and history. They start with Native Californian tribes and recognize how various geographic regions determine the Natives' resources. They study explorers who sailed to the Americas, look at the mission and rancho period, and experience the prospectors' adventurous lives in the foothills on a three day trip to Coloma.
Fifth Grade
"E Pluribus Unam" (Out of Many One). The focus is on American History with a study of and appreciation for America's unique position as the only Nation founded on the "proposition that all men are created equal". Instruction closely examines our cultural and ethnic diversity and how this "great experiment" has created a country of one national identity while valuing the uniqueness of each individual. Through thematic units, which incorporate the reading of fiction and non-fiction works, writing skills, which emphasize research, vocabulary, and critical thinking, and geography skills, with a thorough study of the USA, we focus on the following major topics: Early Colonization; American Revolution (Causes and Effects); Constitution (Branches of Government); Westward Expansion; Civil War (Causes and Effects); and finally, a brief look at Immigration.
Middle School Humanities

Overview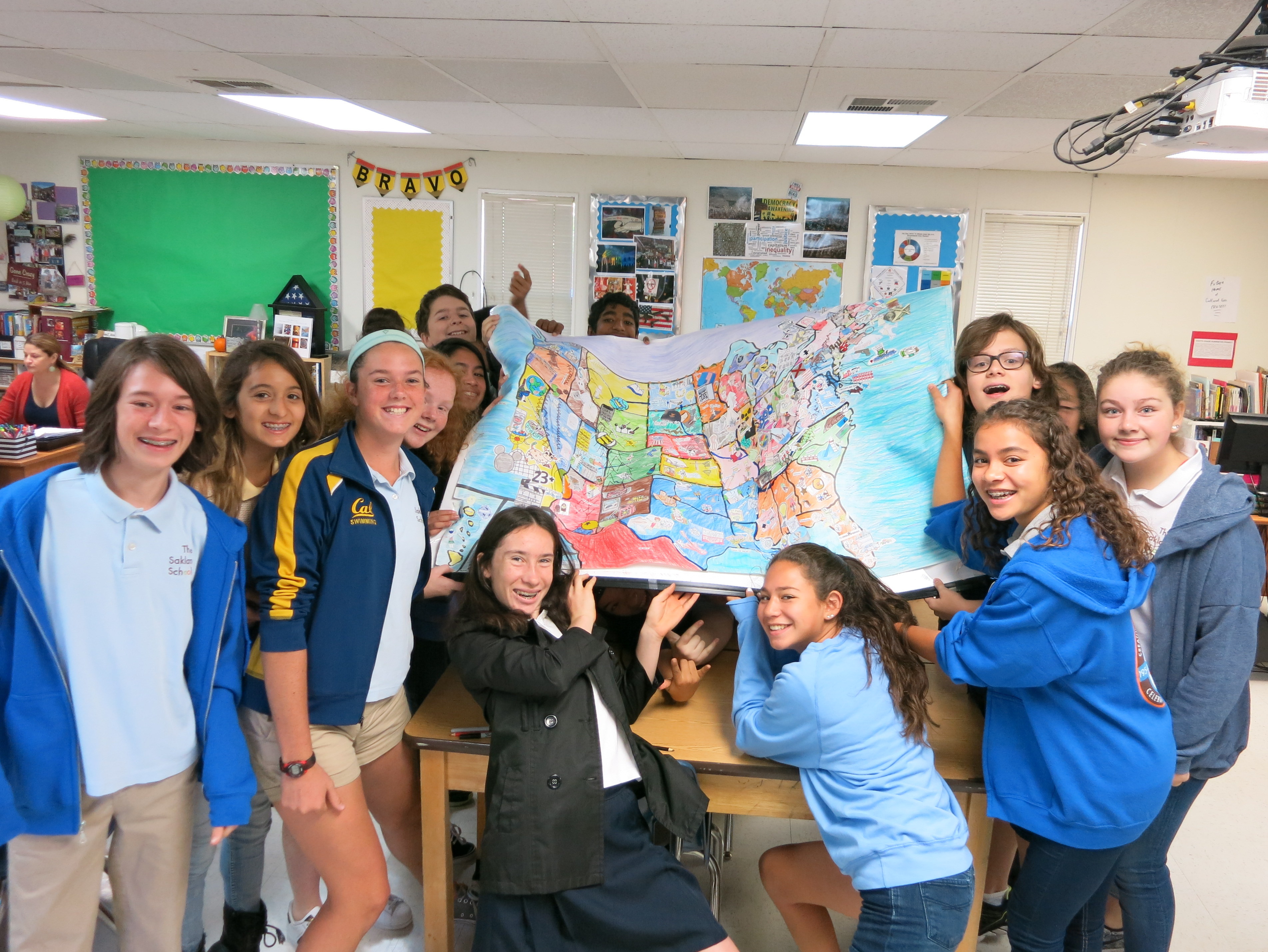 Middle School Humanities uses a multimedia approach to bring history, geography, and cultural studies to life. Analysis of film, music, literature, photographs, painting, artifacts, and primary source documents are used along with textbooks and contemporary media. The program seeks to develop a respect and understanding of human history and world cultures, while helping students come to their own conclusions about their rights and responsibilities in the 21st century.
Sixth Grade
Humanities is a combined exploration of the history, geography, and literature of specific time periods. Students learn the overarching trends from the dawn of human history through the fall of the Roman Empire. Regional emphasis includes the ancient civilizations of Mesopotamia, Egypt, India, China, Greece, and Rome. Students hone their critical thinking skills as they gather and analyze evidence while searching for alternative perspectives. This course also explores how the above-mentioned timeless themes relate to contemporary issues.
Seventh Grade
The course is designed to help students understand the overarching trends in world history that occurred between 300 C.E. and 1700 C.E. They explore the role of government, spiritual life, and cultural identity to analyze the progress of different civilizations. Regional emphasis include the Middle East, the Sub-Saharan Africa, medieval societies of Japan and Europe, the Americas, and the Renaissance. Significant attention will be placed on the development of Islam, the growth of Christianity, and the interaction between the two.
Eighth Grade
The course looks at United States history as a continuum, from the founding fathers to the latest news, through the lens of "Democracy in Action" (i.e., the interconnections of democracy, freedom, capitalism, and consumerism across the social, cultural, economic, and political spectra). The following are the primary points of inquiry:
• What does it mean to be a citizen of the United States?
• What is the American Dream?
• What is United States culture?
After an introductory project on our nation's cultural geography, the "Democracy in Action" framework is examined within the context of four in-depth units on constitutional rights, race, gender, and class. A key component of the curriculum is a week-long, investigative field trip to Washington, D.C. A multiple-perspective approach is used throughout the year to ensure a balanced understanding.