Language Arts K-5
Overview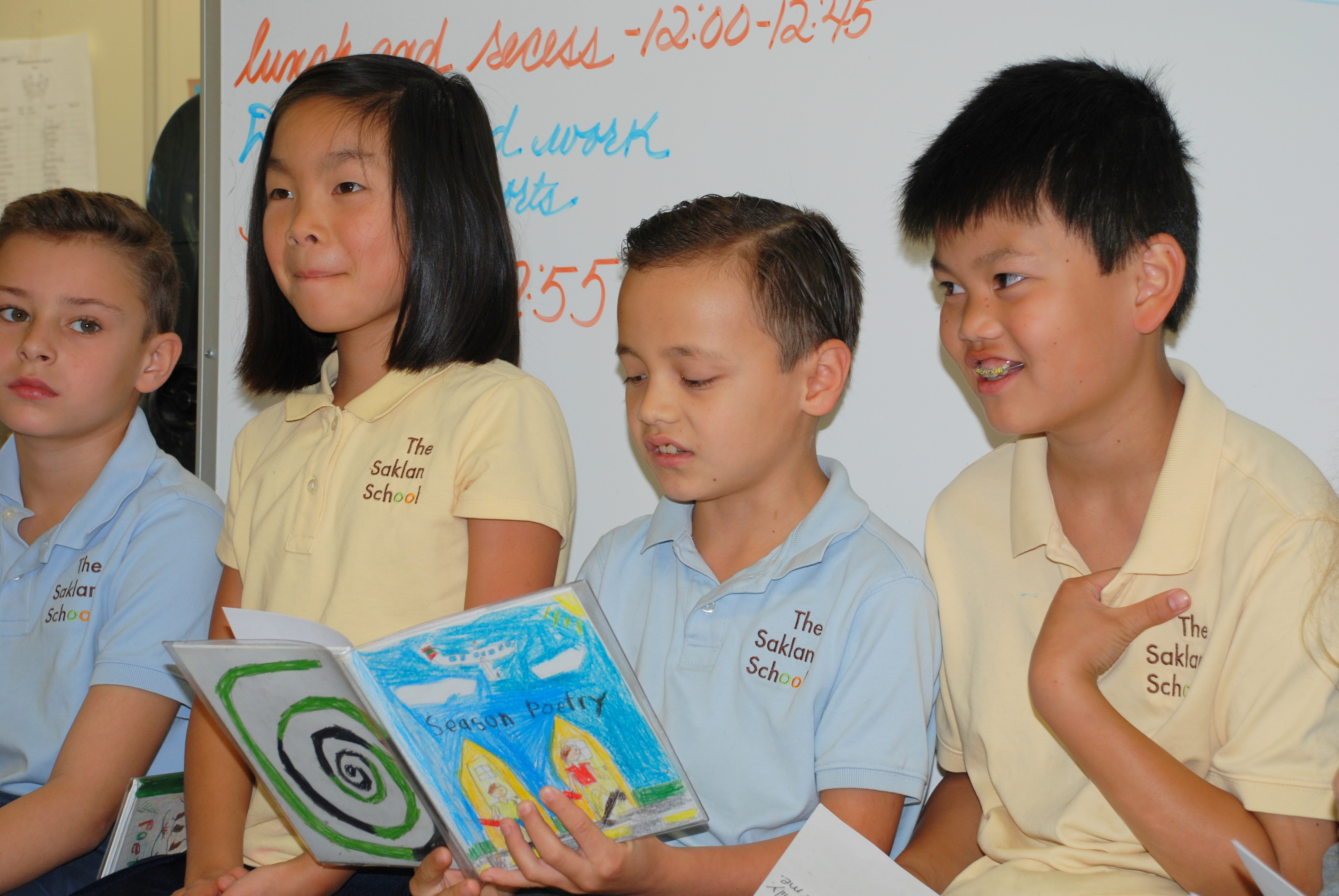 Our classroom teachers provide many opportunities and experiences for students to learn language in all its varied forms-reading, writing, speaking and listening. Built around the strong connections between reading and writing through core literature pieces, the Language Arts curriculum provides students with the language abilities needed to communicate effectively. Literacy is also integrated into many other aspects of the school day including meetings, art, science, math and social studies.
Kindergarten
Using the Wonders Reading Program, all letters and sounds are introduced with the goal of mastery by the end of the year. A holistic approach is applied within the context of language arts; blending phonics, whole language, sight words, writing, listening, and speaking. Kindergarten students are also encouraged to take part in public speaking at all-school assemblies.
First Grade
First graders read and write a variety of texts. Emphasis is placed on phonemic awareness, sight words and spelling patterns in reading and writing. Editing for grammar, punctuation, and sentence structure in informational and creative writing increases throughout the year. Students present oral reports and memorize, recite, and perform poetry frequently. The Wonders Reading Program incorporates all of these skills in whole group and independent practice lessons.
Second Grade
Students learn reliable spelling strategies and editing that they can apply to both familiar and unfamiliar words, and are expected to be accurate and precise in spelling and grammar. Nouns, Pronouns, Adjectives and Verbs are emphasized. The students learn to read and write a variety of texts, and write and "publish" many multiple page stories, book reports, and books. Public speaking is a major emphasis, with many oral reports and poetry recitals being a feature of this year. Cursive is also introduced in second grade.
Third Grade
Through a variety of literature, students learn to read for comprehension, explore word meanings, write using correct grammar and mechanics, and use their listening and speaking skills. Students learn to use resources such as dictionaries, thesauruses, and the internet. Well organized, appropriately structured paragraph writing is emphasized. Students learn and master cursive handwriting.
Fourth Grade
Students transition from learning to read, to reading to learn. Students read a lot of non-fiction text to collect information. Content related literature is integrated into the social studies and science curriculum. The focus is on reading comprehension. Students are exposed to various kinds of literature and continue to write letters, responses, essays, fictional pieces, poems, and several research reports.
Fifth Grade
Writing emphasizes the succinct development of a paragraph, and the combining of paragraphs to create a multi-paragraph effort. Grammar instruction, proper use of conventions, vocabulary contextual study, creative exploration, implementation of both self and peer editing, and purpose of audience are combined for developing strength in writing. Reading comprehension through fiction and non-fiction works emphasizes plot recognition, character development, inferences, main ideas, and critical thinking.
Middle School Language Arts

Overview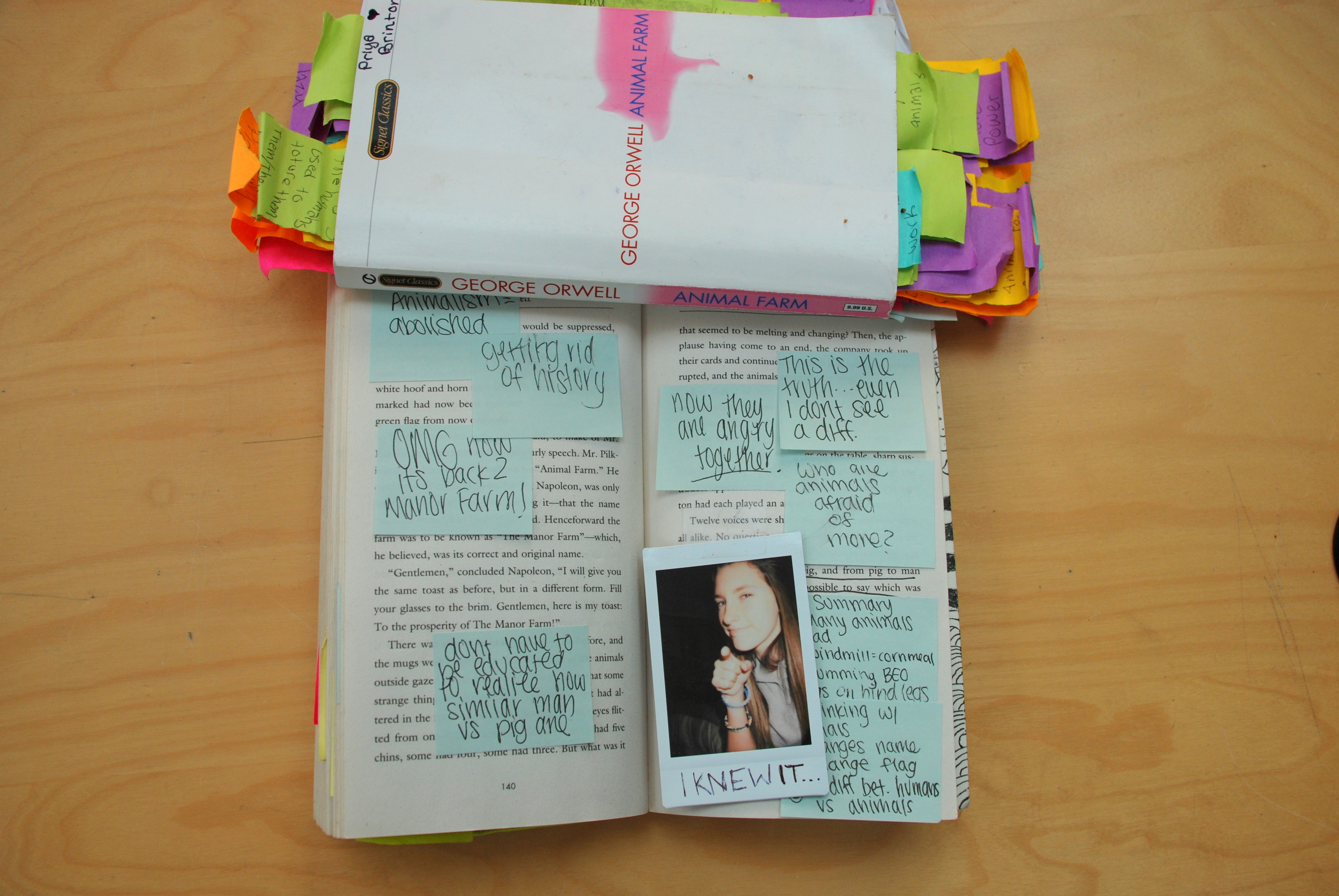 The Language Arts curriculum is focused on developing mature and confident communicators. Students are continually challenged to be critical and creative thinkers, proficient brain stormers, and self-assured speakers. Throughout middle school, students take part in public speaking activities ranging from presentations to role playing and all-school assemblies to musical performances. These opportunities culminate in their graduation speeches presented to their families and the entire middle school faculty - it is truly a magical Saklan moment!
Sixth Grade
Emphasis is placed on grammar within the context of reading and writing. Students master the different parts of speech and the role of words in sentences. Sixth graders learn the principles of paragraph construction and how to craft a basic five paragraph essay. Students learn about different writing genres by completing creative, expressive, autobiographical, and expository writing activities. Sixth graders also read a series of short stories and newspaper articles which they analyze for style, structure, content, and new vocabulary.
Seventh Grade
Emphasis is placed on critical thinking, theme identification, and writing structure. Students work with the teacher to identify personal writing guidelines (based on the common errors in their papers) which they then apply to all of their writing through a step-by-step revision process. Students are taught various methods for brainstorming, outlining, and note taking. Seventh graders use the Latin-based workbook, Classical Roots, to expand their vocabulary and work to incorporate these words into their writing.
Eighth Grade
Students continue to write using an iterative draft process working with the teacher to identify a set of individual personal writing guidelines. A greater emphasis is placed on writing from multiple perspectives. Vocabulary acquisition through the Classical Roots series continues. Eighth graders write persuasive, analytical papers, readings of multi layered texts, including Animal Farm and Kafka's Metamorphosis, which are tied to the Humanities course.